Who is Mama Ash?
My name is Erica Ashmore. I started this blog in January 2010 thanks to my beautiful son, it all began with a recipe and a love to share information on everything and anything on baby and skin care. My background is esthetics and aromatherapy before motherhood took over. I'm a mum from Friendly Manitoba and now living in Toronto, Ontario. Since then, I gave birth to twin girls in 2013 and I am forever kept on my toes!
What I blog about:
I love researching anything and everything to do with quality toys, natural beauty products and skincare, fashion, food, tech to eco-friendly items for our organic lifestyle.
I'm here to provide an honest product review and you'll see I host a lot of giveaways. I also believe in being an informed consumer and with my blog, I hope to bring you products that you are interested in.
Companies have now approached me for reviewing their products, I love being a brand ambassador and being active in product campaigns and participating in Facebook and Twitter parties.
This blog is not about my trials and tribulations of parenthood but with twins now, who knows! I might make it more personal.
Shopping, travel, design and products are what I love and I hope to pass this on to you. Even though products are sent for review most of the time I will share my honest experience. These beautiful kiddos are my inspiration.
What are some brands I've worked with?
I've worked with fabulous companies reviewing strollers from Maclaren, Bugaboo, Stroll~Air, Mama's & Papa's, home products such as Dyson, Hoover and Bissell. I am proud to be a Breville Canada Ambassador. I love being a part of campaigns and being a brand ambassador to the companies I value.
I have enjoyed working with toy brands such as LEGO, Tegu, Hasbro & Fisher Price. When it comes to travel I've reviewed the Delta Hotel, Fairmont Four Seasons, Fern Resort, Severn Lodge just to name a few and have worked with Toyota Canada, Ford Canada and Hyundai reviewing their vehicles.
With my love to find the next best thing, I can thank blogging for helping me along the way in creating my own business, Everything Mom and Baby Shop. Launched November 2010. Bringing great hard to find baby carriers from Europe to Canada such as Je Porte Mon Bebe. I was the first to carry Manduca in Eastern Canada and brought Tula to North America.
Catch me on CanadaAM. I did a one on one with Ben Mulroney as we talked about "Back to School Apps. Aug.29, 2014
Contact:
If you have something you'd like me to write/try/recommend/review contact me at, I try to respond within 72hrs: erica@everythingmomandbaby.com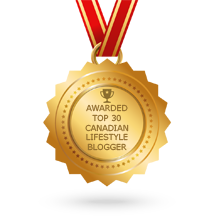 Where else can you find Mama Ash?
I have also blogged and contributed to their 'Cool Stuff' over at Oh Baby Magazine, Baby on the Way and even some modelling for Orange Naturals in Sage and Alive Magazine and a regular contributor on Toronto Healthy Moms.
Who likes EMB?
Everything Mom and Baby is a favourite blogger of Steven and Chris and Canadian Family and was voted in the top 4 of top bloggers for Toronto Mom Now and top 25 Review Bloggers on Circle of Moms. Please feel free to visit my Press & Testimonial section.
"
Thanks again for your blog on us, it was honestly the best response we have had from a blog, way better than
Kelly Rutherfords
,
Daily Candy
in terms of sales just to name a few!! Thanks again Janet

,
Elks & Angels "
Online feature on Canadian Family
Favourite Blogger from Steven & Chris
Top 4 Toronto Blogger
*please visit my testimonial section on the blog that is truly written to me by the companies I've worked with.
Aden + Anais
Amopé Canada
Akumu Ink
Alphabet Soup
Amazon Canada
Ascentia Health
Attipas
ATTITUDE
Avent-PHILIPS
Babies R Us
Baby Gourmet
Babymel
Babymoov
Beco Baby Carriers
Bella Aura Skin Care
Belle & Beanzer
Best Bottom Diapers
Bissell
Black Creek Pioneer Village
Blendtec
Blue Mountain Resort
Blundstone
BOGS
BREVILLE Canada
Brita
Boba
Born Free
Bugaboo
Bummis
CaffItaly Canada
Cariboo Distribution
Carré Jaune Skincare
Charlie Banana
Chicco
Chic Mammas
CHO-Natural
CLEK
CuddlyWrap
Cutey Booty
Coco & Tini
Comfy Nose
Delta Winnipeg Hotel
DeSerres
Disney Junior
Dress Me Up Organic
Dropcam
Druide
Dormeo North America
Dyson
Dr.T's Supergoop
Easycare Wraps
EcoMom
EcoNuts
Elks & Angels
emeibaby
Enviro Kidz
EO
Dormeo
Fairmont Hotel Winnipeg
First Food Organics
Fisher Price
Flick Flak
Fressy Bessie
Ford CANADA
FUJI Camera
Glerups
GRACO
Green Baby Clothing Company
Green Zebra Kitchen
Grand Touring Baby
Hand and Stone Spa
Hasbro
Hauck Strollers
Hello Fresh!
Hevea
HotSlings
Honey Dumplings
Hoover Canada
Huna Apothecary Skin Care
Hyundai Canada
IQ Cleaners
Inch Blue
Je Porte Mon Bebe
Kemby
Kids Konserve
Kidz District
KidoodleTV
Kinder
Kricket World
Kobo
Kobo VOX
Lampe Berger Canada
La Spa Suncare
Laura Ashley
LEGO
Little Bambino
Little ECO Box
Little Forest Kids
Live Clean
Loveys
lulujo
Maclaren
Magz Bagz
Mama Cangarou
Mama Beads
MARKS CANADA
Marriott Hotels
Mariposa Cruises
Mama's & Papa's Strollers
Manduca Baby Carriers
Manitoba Harvest
Maxwell Design Bags
Mayukori
MIELE
Modern Rascals
Mother-ease
MommiesFirst
Monkey Foot Designs
Monster Factory
Moulinex
MumMee
My Monkey Moo
My Organic Havynn
Nature Baby
Natural Mother Productions
Nature's Path
NETFLIX
NEXUS 7
NOVO Sleep
Now Mother Products
Obus Forme
OrganicKidz
Organic Havynn
Oral B
Orange Naturals
Omaiki
Onya
OSMO
Oyaco Products
Petal & Post
Pickles the Pig
Philips
Plasma Bike
Playskool
Playtex Baby
Pedi pied
Prana
Posterjack
Pottery Barn Kids
Pong Research
Pure Hazelwood
Red Umbrella Inn
Reebok Canada
Runners Bike
Rockin Baby Sling
Santevia
Schaf Skincare
SEARS Canada
Severn Lodge
Shoosha True Organic
Skechers
Silkberry Baby
Silly Monkey
Simply Merino
Stadler Form
STAPLES Canada
Strauss Water
Stroll Air Strollers
Stuck on You
Soda Stream
SoYoung
Sprout Right
Squeeze Please
Squishy SnakPak
Squoosh!
T-Fal Canada
Tegu
Thermos
Thursday Plantation
The Treasure Hutch Amber
The Vintage Pearl
Thomas Allen & Sons
Tomme Tippee
TOMS
Twelve Little
Tula Baby Carriers
The Vintage Pearl
The Laundry Tarts
Rockin Green
Rose Reisman Family Meals
Untangled Living
Vintage Lucy
VIVO
VonBon
Way Spa
Wean Green
WeeUrban
Well.ca
Wee Woolies
Weleda
YMCA
Zoe Organics
I also have a media and press button. Please see it here on these following sites. If you'd like my media button please mention so and I will get it out to you. If I do a review for you and you have a media section on your website I would like you to add this to your site. Some have simply used my blogs button/logo as well. Also, my Seal Of Approval Seal can be added to my review if I really love your product and meets my requirements which we can discuss. This can not be used without my approval.
Also, my Seal Of Approval Seal can be added to my review if I really love your product and meets my requirements which we can discuss. This can not be used without my approval.
All content and photos © copyright Everything Mom and Baby. Please do not reuse without my written permission.